FAQ: September 2022 intake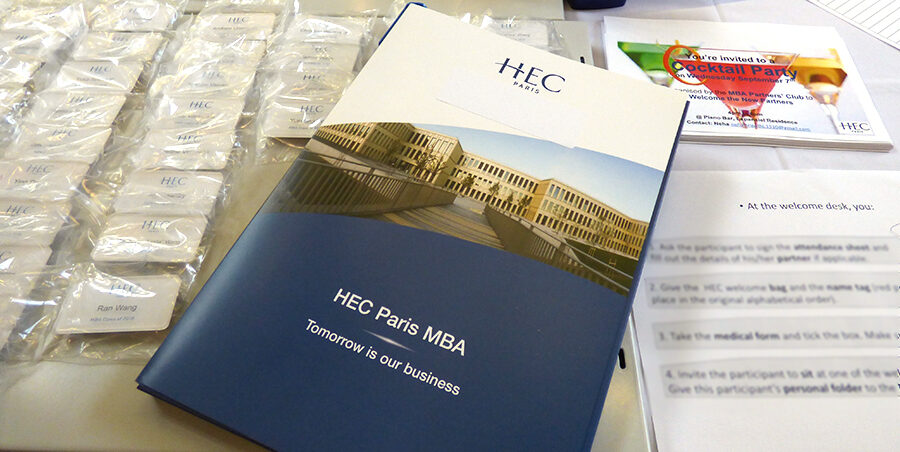 Frequently Asked Questions
Last updated on February 2, 2022

Will classes be held on Campus for the September 2022 intake?
Since September 2020 the French government has authorized in-person courses at universities, with strict regulations including physical distancing and mandatory masks. This has allowed us to offer a blended learning format with in-person courses with fewer students than normal and online courses.
We are currently holding in-person classes for our January 2022 intake, with an online option for any student who tests positive for Covid. In the future, should in-person courses become impossible because of further health restrictions, the model we have already deployed will guarantee academic continuity.
To date, our students have been able to obtain visas for education purposes. If this changes in the future and you cannot enter France, you have the option to start online, and follow online until you can join in person – we've had students choose this option and we try to accommodate various time zones for synchronous/asynchronous learning.
If, for some reason, joining us in person is impossible for you, we do allow deferrals to a future intake that is not yet full. For the moment, that could be January 2023. Please note that the tuition fees do correlate with the intake you choose.
Will I need a vaccine to join the program?
For the moment, we are not mandating vaccines to join the program. We do have a rapid PCR testing station located just outside the campus, and vaccines are free and available in France.
We will do everything we can to continue to provide the safest environment possible. For information about the current COVID protocols on campus, visit this page. Please note that there are certain MBA events such as the New Student Welcome Breakfast that will require the French health pass.
What do I need to know about traveling to France?
Important information as of December 8, 2021: It is mandatory for most people entering the territory to present a negative PCR or antigen test less than 24 or 48 hours old, depending upon your country of origin.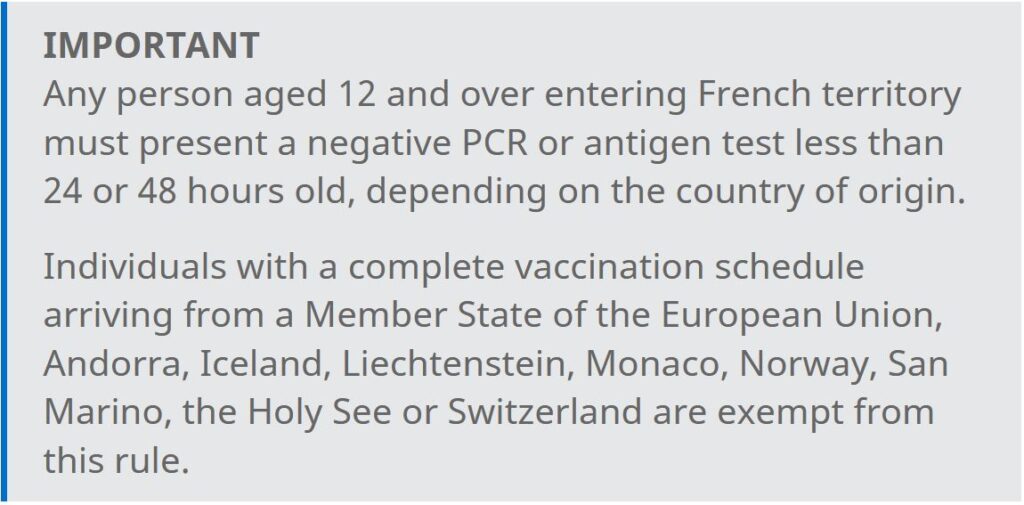 Up-to-date information about travel to and from France for foreign nationals is found by visiting this page.
The French Rating System
France has put in place a system of rating countries based on their current health indicators. The ratings will change as the epidemic evolves within a country. Depending on your country's status on the list and whether or not you are vaccinated, there will be specific restrictions that apply to your entry in France. There is also specific paperwork that you will need to show at the border. To find out if your country is currently on the "green," "amber," "red" or "scarlet red" list, visit this page.
What is the COVID Health Pass recently approved by the French Government, and does it apply to me?
Starting on August 1, 2021, all adults have been asked to present a 'Health Pass' in order to sit at restaurants and bars (including terraces), to take trains and planes, to attend concerts, and to enter any venue with more than 50 people.
To get the pass, people must have proof they are fully vaccinated, recently tested negative or recently recovered from the virus. Paper or digital documents will be accepted.
Use the following page provided by the French government (written in both French and English) to request that your home country's vaccine record be converted to the French Health Pass.
How has COVID affected current career recruitment?
The number of recruiters on campus for the MBA Program increased in 2021, with many of the companies who had a hiring freeze in 2020 resuming to look for talent. In 2021, we saw a 23% increase in MBA job postings over 2020.
Recruiting activity continued at pace throughout 2021.
Some of the companies who are currently and actively recruiting from the HEC Paris Class of 2022 include: Accenture, Admiral, Allianz, Amazon, Bain & Company, BCG, Bertelsmann, Credit Suisse, Deutsche Telekom Consulting, DHL, Essilor, Hilti, Huawei, KraftHeinz, Johnson & Johnson, Maersk, Nike, Schneider Electric, Unilever, and Zalando.
For a better understanding of the students' view of current hiring trends, we recommend reaching out to one of our current students, via our Unibuddy platform.
Do you have more information on housing?
Incoming MBA students will be housed in residence halls throughout campus, as opposed to our traditional MBA Building (which is being renovated).
What are the requirements for languages required for MBA students?  If we took a second language in school, can we provide a certificate or transcript to validate the courses?
Every MBA student is required to learn an additional language while pursuing the MBA. You'll have the choice of 14 online languages offered from the Language Center, or in-person French classes. If you already have additional languages, you can either validate with transcripts – if it is at a B1 level — or you can take an online test at the Language Center to validate it.  I highly encourage you to try the French classes for a term, if you do not already speak French – they are available from beginner to very advanced levels.