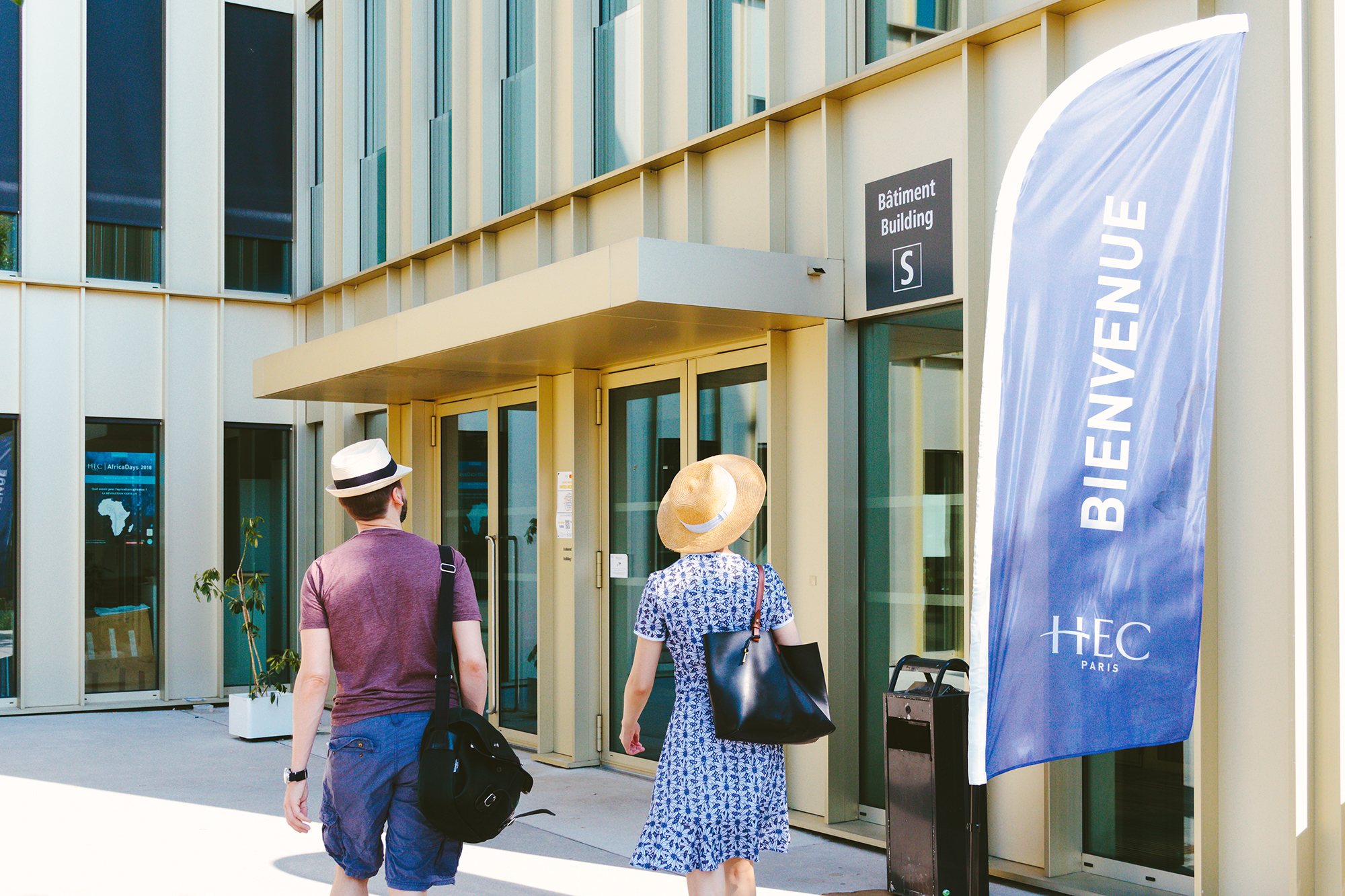 CAMPUS CHECK-IN
September 2022 intake
The check-in days will be September 1 and September 2 for our September 2022 intake.
Orientation Weeks
Orientation for our September 2022 intake begins on September 5, 2022.
Orientation Weeks at the HEC Paris MBA take place during your first two weeks on campus. They are an essential part of your academic journey, specifically designed to help you to get the most out of your MBA experience. By the end, you will have a thorough understanding of the MBA program, both academically and socially, and will have met many of your professors and MBA staff members. They are also designed to help you to make real connections with your fellow classmates.
During the Orientation Weeks, you will:
Meet the Dean of HEC Paris and the MBA Programs
Learn more about academic expectations, policies and resources
Meet the MBA staff and learn how they can help facilitate your time on campus and in France
Sign up for French health insurance
Attend a New Student Welcome Breakfast and a New Student Cocktail
Meet the Career Center team
Attend the first of many Career Center workshops
Discover the MBA student clubs
Tour the HEC Paris campus
Participate in group and individual photo sessions
Attend Math Camp
Learn about the MBA Clubs
Ease into your studies with introductory business classes and the Negosim Business Game
Learn how you can make HEC Paris a better place
Get to know other students from around the world
Start of the Term
The MBA is a rigorous 16-month path. Incoming students participate in three introductory seminars, then can expect to spend about 18 hours per week in their courses during Term 1.